I asked my waitress this morning, "What's your New Year's resolution?" She shrugged and said, "Oh, I don't make resolutions anymore. I just end up breaking them anyway, so what's the use?"
"Wow," I thought. "That's like giving up hope." I believe in hope and in fresh starts. One of the great blessings of being human, of being alive, is we can choose to do things differently any time we want.
Our history doesn't need to predict our future unless we let it. Just because we've broken resolutions in the past, doesn't mean we can't honor them this time.
"Fall down seven times, get up eight," as the saying goes.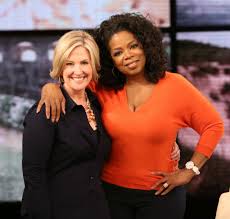 The secret is to believe positive change is possible.
As Oprah Winfrey says, "We become what we believe."
Brené Brown says it a bit differently, "I will choose how the story ends."
We can also choose how the story STARTS. There's no time like the present – and no present like the time – to create a life where the light is on in your eyes.
What will you do differently – what will you start – to make the most of this gift called 2018?
Long-time friend and Hall of Fame speaker Glenna Salsbury wrote an inspiring book on this subject entitled, "The Art of the Fresh Start." The premise of Glenna's book is that "most New Year's resolutions, no matter how well-intended, are doomed to fail for one often overlooked reason: they are incongruent with our dreams and values."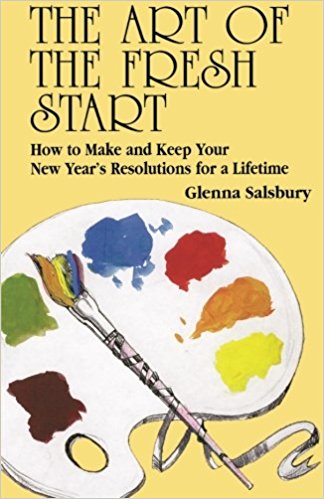 I think there's another reason resolutions often fail. We focus on what we don't want instead of on what we do want.
My clarity around this was triggered by two emails our office received last week. The first said, "Please don't hesitate to contact us if you have questions."
The second said, in response to our request to change the day and time of an appointment, "I don't think that will be a problem."
Yikes. The human mind can't focus on the opposite of an instruction. When we tell ourselves (and others) what NOT to do, we are more likely to continue the unwanted behavior.
For example, what do you think about when reading these phrases?
"Don't worry."
"Stop running around the pool."
"I don't like it when you tease me."
"Whatever you do, don't fumble the ball."
"I'm not going to cry."
The words "don't," "stop" "won't" and "not" are "ghost" words. Our mind doesn't register them.
When ghost words are paired with an unwanted behavior, "Stop interrupting," or "I'm not going to smoke," or "I won't eat pizza" or "Stop hitting your sister" we pay attention to, produce, and perpetuate the very behavior we DON'T want.
That's why, when that company rep said, "Don't hesitate to call," she introduced the word "hesitate" which means we'll think twice before contacting them.
It's better to say, "We hope you'll call if you have questions." or "Feel free to reach out if …" or "Please get in touch if …"
For many people, the word problem means something's wrong. Why give customers the impression something wrong if there isn't?
How about a more gracious, "That will work fine" or "Yes, he's open at 4:30 and I'm happy to change this appointment."
Words matter. It's in our best interests to select words that focus on the DESIRED vs. the DREADED behavior.
This applies to New Year's Resolutions too. Instead of phrasing them to focus on what you DON'T want; phrase them to focus on what you DO want. For example:
"I'm going to stop sitting 12 hours a day" becomes "I walk my dog in the morning and evening, and take a 15 minute movement break at 10 am and 2 pm every day at work."
"I'm not going to work 7 days a week" becomes "I reclaim weekends as family/friend/me time and get outside for two fun, recreational activities on Saturday and Sunday."
"I don't eat processed foods" becomes "I love eating fresh fruit and vegetables and buy healthy, from-the-earth food that makes me feel lean, clean and energetic."
"I will stop spending time on toxic people who bring me down" becomes "I choose to hang out with positive people who celebrate what's right with the world."
Please note; switching the words we choose to use goes beyond "semantics." It focus our attention on behaviors we want which helps us create a life we want.
To help achieve that, here are 20 quotes on how to make positive changes, fresh starts and new beginnings. Hope they help you create a happy, healthy, thriving new year.
1. "Never say anything to yourself you don't want to come true." – Brian Tracy
2. "You attract what you're ready for and what you ask for." – Sam Horn
3. "If you're brave enough to say good-bye, life will reward you with a new hello." – Paulo Coelho
4. "Look closely at the present you're constructing. It should look like the future you're dreaming." – Alice Walker
5. "Everything that is done in the world is done by hope." – Martin Luther
6. "Only dreams give birth to change." – Sarah Ban Breathnach
7. "Your future depends on many things, mostly on you." – Frank Tyger
8. "You may have a fresh start any moment you choose, for this thing we call 'failure' is not the falling down, but the staying down." – Mary Pickford
9. "Live out of your imagination, not your history." – Stephen Covey
10. "You're always one decision away from a totally different life." – Anon.
11. "The only thing keeping you from what you want is the story you're telling yourself about it." – Tony Robbins
12. "And suddenly you know it's time to start something new and trust the magic of beginnings." – Meister Ekhart
13. "Your life does not get better by chance, it gets better by change." – Jim Rohn
14. "Every thought we think is creating our future." – Louse Hay
15. "You can't start the chapter of a new life if you keep re-reading the last one." Anon.
16. "May your choices be based on your hopes and not your fears." Nelson Mandela
17. "Don't tell it like it is, tell it like you want it to be." – Esther Hicks
18. "To make progress, one must leave the door to the unknown ajar." Richard Feynman
19. "The object of a New Year is to have a new soul, a new nose; new feet, a new backbone, new ears, and new eyes." – G. K. Chesterton
20. "Tomorrow is the 1st blank page of a 365 page book. Write a good one." Brad Paisley
In case you'd like to do some additional reading or research into how to make resolutions you'll keep, here are the best three articles I found on this topic.
* Ideas.TED.com – TED talks that with creative resolutions that can change your life for good. (Elizabeth Lesser's "Take an Other to Lunch" initiative is my favorite)
* New York Times – The Only Way to Keep Your Resolutions (with surprising science on why will power DOESN'T work – and what does)
* Fast Company – Six Secrets from People who KEEP Their New Year's Resolutions
And a final quote from the incomparable Anne Lamott. It's a long one and a good one. Wishing you a juicy year – and a juicy life.
"What if you wake up some day, and you're 65 or 75, and you never got your novel written; or you didn't go swimming in warm pools and oceans all those years because your thighs were jiggly and you had a nice big comfortable tummy; or you were just so strung out on perfectionism and people-pleasing you forgot to have a big juicy creative life of imagination and radical silliness and staring off into space like when you were a kid? It's going to break your heart. Don't let this happen." – Anne Lamott