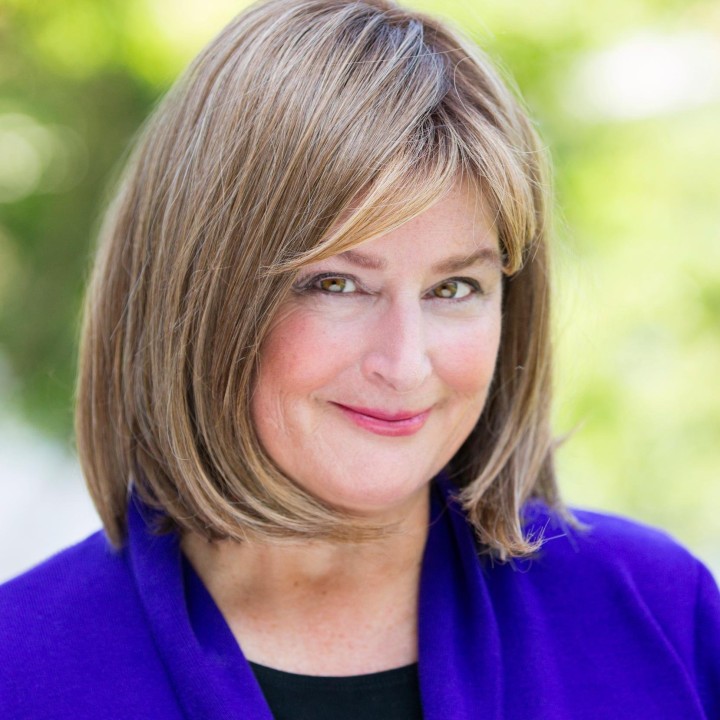 I am a woman on a mission.
For the past twenty years, I've had the pleasure and privilege of being a communications strategist who helps people create  one-of-a-kind presentations, pitches, books, brands, causes and campaigns that scale their influence – for good.
I've had the opportunity to speak for hundreds of organizations ranging from Intel to Cisco, American Society of Association Executives to Young Presidents Organization. I was one of the top-ranked speakers (along with Tom Peters, Seth Godin and Jim Collins) at the 2008 INC 500/5000 conference that honors the fastest-growing entrepreneurial businesses in the United States.
As 17-time Emcee and Executive Director of the world-renowned Maui Writer's Conference, (what Cannes is to the film industry, we were to the publishing industry), I had an opportunity to work with such authors as Mitch Albom, Nicholas Sparks, Aaron Sorkin, Frank McCourt and Carrie Fisher. As a book coach, I have helped many people including Terry Jones, founder of Travelocity, and Charlie Pellerin, Project Manager of the Hubble Telescope, create one-of-a-kind projects that got their stories and insights out of their head and into the world.
As a presentation/media training coach, I've helped clients prepare for TED talks, conference keynotes, global webinars and high-stakes TV and print interviews.  This includes helping Dr. Joan Fallon of Curemark on her TEDx talk in which she shared the thrilling news about their treatment for autism that is getting such promising results in its clinical trials, it's being fast tracked by the FDA.
As the pitch coach for Springboard Enterprises, (which has helped entrepreneurs receive more than $6.6 billion in funding), I help clients create winning funding pitches.  One EO (Entrepreneurs Organization) client stood up in the middle of a session to announce, "Sam is the real deal.  I landed $10 million in funding in one month after consulting with her for a half day."
A writer at heart, I've authored 8 books from major publishers, including Tongue Fu!®, POP!, ConZentrate, What's Holding You Back?, Take the Bully by the Horns and Got Your Attention?  These books have been endorsed by respected thought leaders including Dan Pink, Stephen Covey, Tony Robbins and Marshall Goldsmith, and have been featured in Forbes, Fast Company and NY Times. As the creator of SerenDestiny® , I've interviewed hundreds of people about what it takes to create a life where the light is on in your eyes.  I delivered my findings on this subject at TEDxNASA and have been speaking and blogging on this subject since 2010.
Enough about me.
Sam's Bio and Mission Statement
What does this have to do with you – and what does this have to do with SerenDestiny®? 
An August 31, 2014 CBS Sunday Morning program interviewed Robert Levering, co-creator of the Fortune 100 Best Places to Work.
Levering shared a startling, somewhat distressing, statistic from a recent Gallup poll.
Only 3 of 10 people are actively engaged in their work.
That means, 7 out of 10 people are disengaged and unenthusiastic about what they do 8 (or more) hours a day, five days a week.
That's a pretty good description of a life where the light is OFF in your eyes.  Life is not supposed to be about going through the motions and getting by.
We're meant to love our life and work.  That's part of what SerenDestiny® is.
When we are enthusiastic about our life and work, everyone wins, including us.
The good news is, there is now a body of work on SerenDestiny® that shows how you can create the quality of life and work that puts the light on in your eyes. And when you do, it helps put the light on in the eyes of the people around you.
If that sounds good to you, please subscribe to our SerenDestiny® blogs.
You'll receive inspiring stories of individuals who love their life, and organizations where people love their work.  Join us.
We love guest blogs. If you have a story about how you set your SerenDestiny® in motion, please submit it to Sam@SamHorn.com with a 100-word bio, a high quality photo of yourself. We will review it, and with your permission, perhaps include it in a future blogs or presentations.
Client Testimonials
If you can't get people's attention, you'll never get their business. Sam Horn's new book shows how to quickly earn attention and re- spect so people are motivated to listen.

Whether you're pitching, presenting, promoting, or persuading, you need to know how to be heard above the din. Sam Horn's smart and snappy book will teach you how to get people's attention—and keep it.