SerenDestiny: Is the Light On In Your Eyes?
Are you working, working, working? When is the last time you had fun, felt joy and had the light on in your eyes? Do you plan to do that someday … maybe when you retire or have more time and money? What if that doesn't happen? Someday is not a day in the week. Invest the time right now to figure out what matters and how to carve out time for that in the midst of a busy life. Sam's inspiring, put-you-in-the-scene stories and thought-provoking questions help you clarify how to create the quality of life you want … now, not later.
Please know: Sam is happy to customize her program to fit the theme/purpose of your event and the needs of your group. That can include changing the title of the talk and focusing the content on what will be most timely, useful, relevant for your audience.
Want to see Sam in action? Check out her TEDx talk which has received more than 211,000 views. Discover for yourself why to NEVER give another elevator speech – and what to do instead.
A Sampling Of Sam's Additional Topics Include:
Got Your Attention?
Did you know goldfish have longer attention spans than we do? How then can we earn our customers, co-workers and decision-makers' attention in a busy, distracting world of INFObesity? How? By using Sam's innovative INTRIGUE techniques to win support for your ideas and initiatives. Includes why NEVER to give an elevator speech and what to do instead.
Based on Sam's Washington Post bestseller Got Your Attention?, presented for SXSW, National Geographic, Accenture, Ernst Young. Featured in New York Times, Forbes and MSNBC. Endorsed by Dan Pink and Marshall Goldsmith who says it's a "must for every leader."
Tongue Fu! Deal with Difficult People Without Becoming One Yourself
Like to know what to say when you don't know what to say? Want to handle challenging situations with confidence? Sam Horn shows how to stop complaints in their tracks, turn fault-finders into problem-solvers, persuade people to stop, listen and see your point of view and keep your cool (even when other people aren't). You'll love her specific suggestions on what to say and do in stressful situations you face daily. Featured in Chicago Tribune, Readers Digest, Library Journal and Executive Book Summaries which says Tongue Fu! is a "gold-mine for anyone who deals with the public."
LeadHership: Don't Just Lean In; Step Up and Speak Up
Want to get the respect (plus projects, positions and promotions) you deserve? This inspiring session features insights and real-world success stories from women who learned to: navigate their way in male-dominated professions; get heard and respected in meetings; deal confidently and proactively with teasing, gossip and office politics; and create a personal brand as a leader/team player who is trusted to always add value. Featured in Huffington Post and presented to Capital One, National Geographic, Intel and many others.
Ready to arrange for Sam to inspire your group? Contact Cheri@IntrigueAgency.com. We look forward to discussing how we can work together to deliver a quality presentation that contributes to your next event being a resounding success that adds value for all involved.
Clients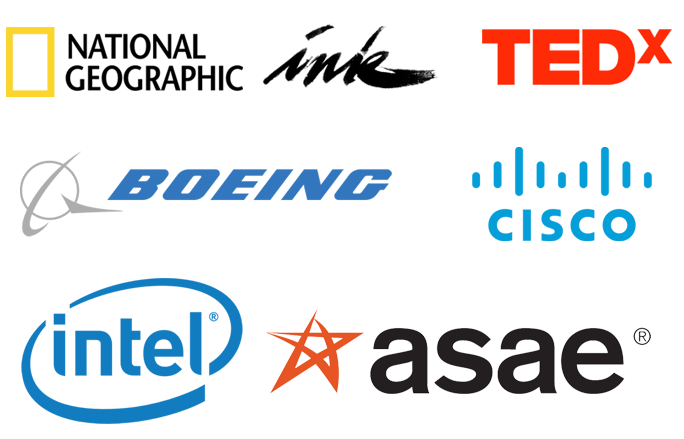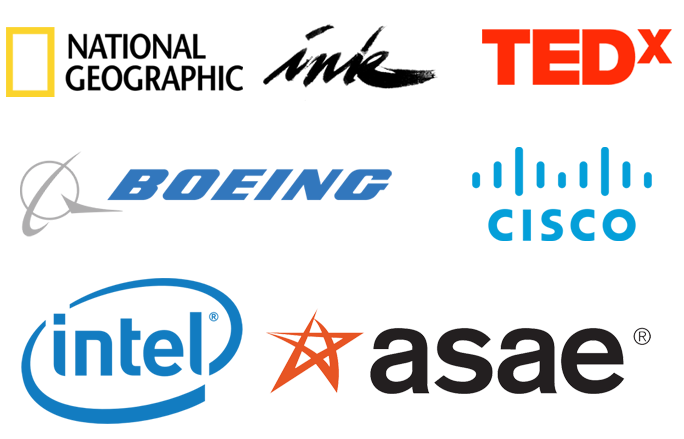 Testimonials
If you can't get people's attention, you'll never get their business. Sam Horn's new book shows how to quickly earn attention and re- spect so people are motivated to listen.

Whether you're pitching, presenting, promoting, or persuading, you need to know how to be heard above the din. Sam Horn's smart and snappy book will teach you how to get people's attention—and keep it.