As I speak on this topic of SerenDestiny and There Is No Present Like the Time – based on my adventures and insights from my Year by the Water – program participants have asked if I would feature my favorite lessons-learned on this site so they can share them with their fellow employees and association members. Consider it done. Here they are – and I hope you'll check back as I add others.
Last spring, while in NYC, I met with my literary agent to discuss a book about the adventures and insights from my Year by the Water. After describing it, she said, "Oh, so this book is about how we can change at any age."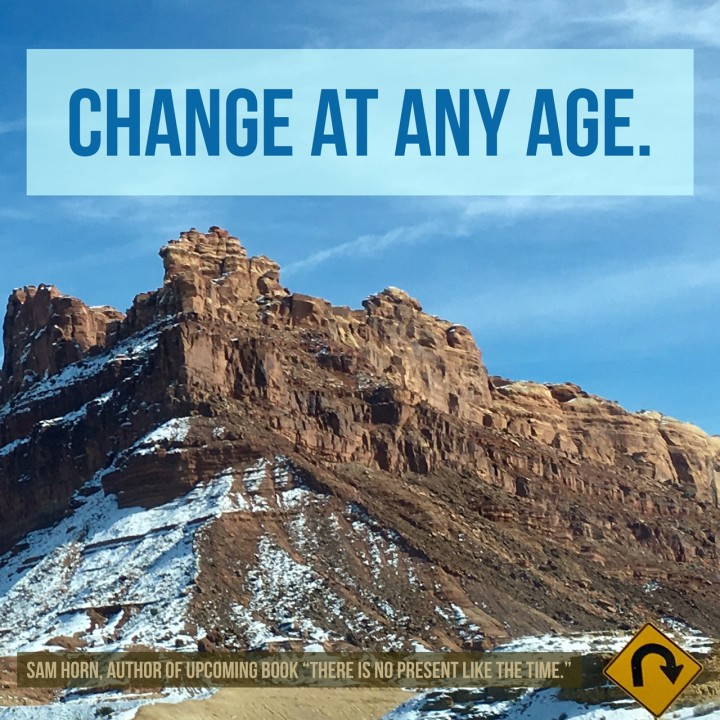 Wow. I never thought of that way, but as soon as she said it, I knew she was right.
I'm in the midst of another change right now.
I'm driving to Boulder through spectacular country. Can you say Utahhh ….?
A gas station owner told me it's stormed every weekend since Christmas, so to be able to experience these stunning mountain passes on clear, sunny days with no ice on the road is a real treat.
My destination today? The home of my son Tom, his wife Patty, their son Mateo and their brand new baby daughter Natalia.
My home base the next 6 months will be Boulder. .. and then I'll be in NYC for the gift of being with Andrew and Miki as they welcome their new baby into the world.
Yes, I'll still be speaking around the country, coaching/consulting and getting my book based on my Year by the Water adventures and insights out into the world; however I'll also be … Gramma Sam.
I believe one of life's greatest blessings is to have a family who wants you around. So when Tom, Patty, Andrew and Miki invited me to come spend time with them, not for a short visit, but to become part of the fabric of their lives; my answer was a heartfelt, grateful YES.
One of my favorite quotes is from Jeff Bezos who says, "The only danger is not to evolve."
Let's re-frame that. Every day we receive an invitation to evolve. I'm accepting and embracing that invitation.
What is SerenDestiny? It is leading a life where the light is on in our eyes.
SerenDestiny is not one and done. It is a dynamic, ever-changing process.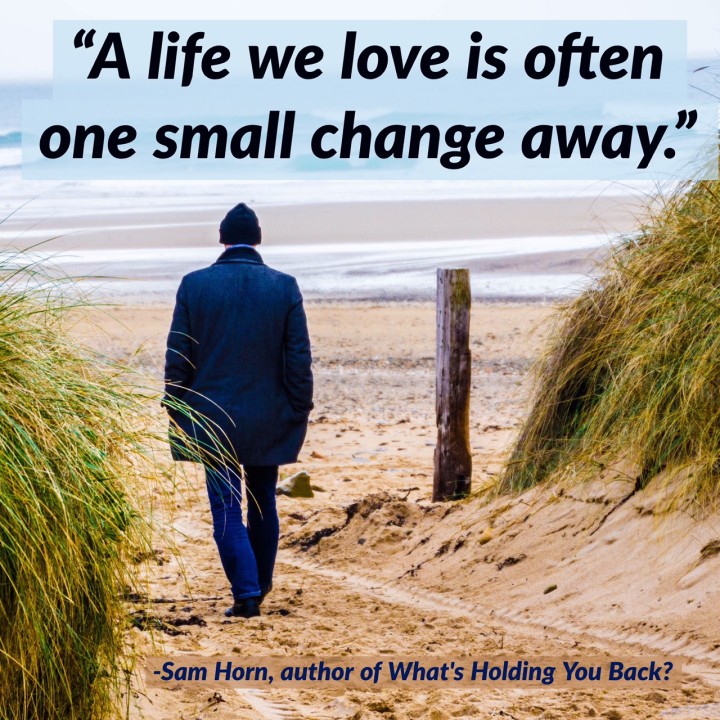 What puts the light on in your eyes? Getting outside in nature? Spending time with someone who makes you laugh? Writing? Playing music? Traveling somewhere new? How can you embrace the invitation to evolve and do something that causes you to like yourself and your life – today, not someday?
A life we love is often one change away. And it doesn't take courage to do it – it just takes DOING IT.