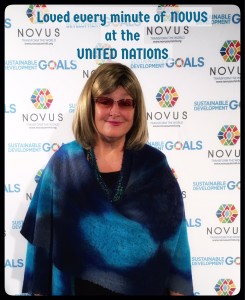 We appreciate your interest in becoming certified to teach Sam Horn's proprietary material.
What is a certified Trainer?
Sam Horn's Tongue Fu! program is officially trademarked, and the proprietary, original techniques in her other programs (Never be Bullied Again, POP! and GYA) are copyrighted. In order to maintain the integrity of the material and the high-quality of delivery Sam is known for, we certify people with Sam's unique presentation style to ensure program participants are receiving excellent, actionable recommendations they can put into practice that produce real world results at work, at home and in their community. Just as Steven Covey, Ken Blanchard, and Sally Hogshead (CONFIRM THESE PEOPLE OR FIND OTHER EXAMPLES) certify individuals in their process, so do we.
Why would you want to be a certified trainer?
teach her techniques in your company, school, government agency or non-profit?
offer proven one-of-a-kind techniques that add value for participants?
save time by not having to create your own content from scratch?
share respected techniques that have been featured in NYT, Fast Company, Forbes, INC, Wash Po?
Be taught by an expert who was twice the top rated speaker at the International Platform Association and been hired by Boeing, Cisco, Intel, Capital One and ASAE.
Do work that changes lives and makes a tangible difference for others?
If you said yes to any of the above, you want to become a certified Trainer.
Why would I want to become a certified Tongue Fu! ® /Take The Bully By The Horns Trainer?
If you are an entrepreneur, it gives you a competitive edge. Meeting planners and convention coordinators want programs that have a respected track record of results. They want to be able to trust that you'll offer tangible value so their members and participants get their money's worth. With Tongue Fu!®, you don't have to start at the beginning and build a reputation from scratch. You don't have to spend years developing your own intellectual property by researching, interviewing people and crafting curriculum. You don't have to work so hard to establish and prove yourself as a viable option.
You get to leverage the international reputation that these topics already have and offer something that is in demand. If you work in customer service, training services or human resources, you will be confident in providing employees and peers with specific techniques they can apply immediately at work and at home. Participants are motivated to put what they learn into practice right away and they're inspired to continue using these ideas which results in improved relationships with colleagues and clients. That translates into better morale and bottom line profits for your organization.
Why would Sam certify people in her trademarked topics?
Sam wants the Tongue Fu! ® /Take The Bully By The Horns message to reach as many people as possible. For many years, HR directors and other managing personnel have asked Sam how they could legally incorporate Sam's techniques into their in-house and public programs. By becoming a certified trainer, you can bring these proven methods of combatting bullies to your company or team.
What's special about the Tongue Fu! ® /Take The Bully By The Horns certification?
The Tongue Fu! ® /Take The Bully By The Horns approach is unique in it's method of dealing with difficult people, and it's all based on original research. Sam interviewed thousands of people around the country – front desk clerks, waiters, HR directors, attorneys, taxi drivers, parents, teachers, executives.
Mental Health Resources
For a list of HELP Hotlines in the US, click here.
To find a mental health or addiction professional in your area, click here.
To find a helping professional certified in shame resilience work, click here.